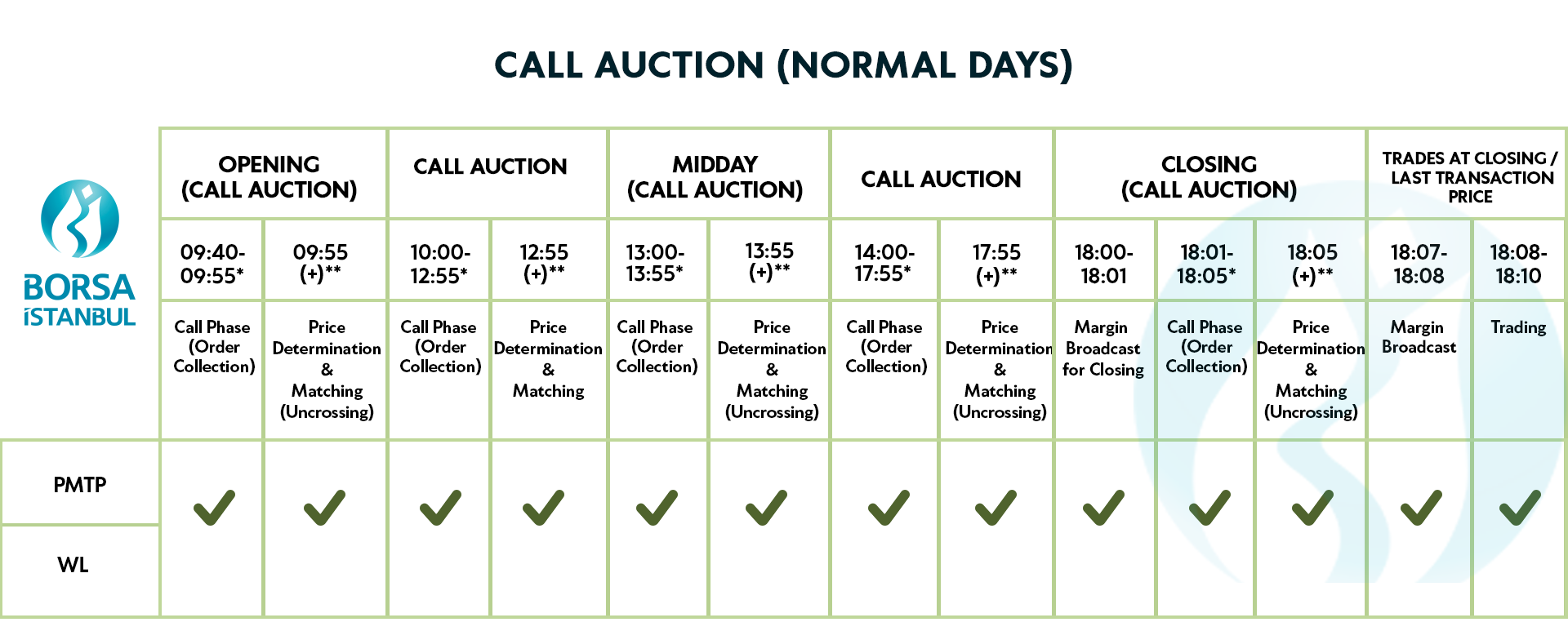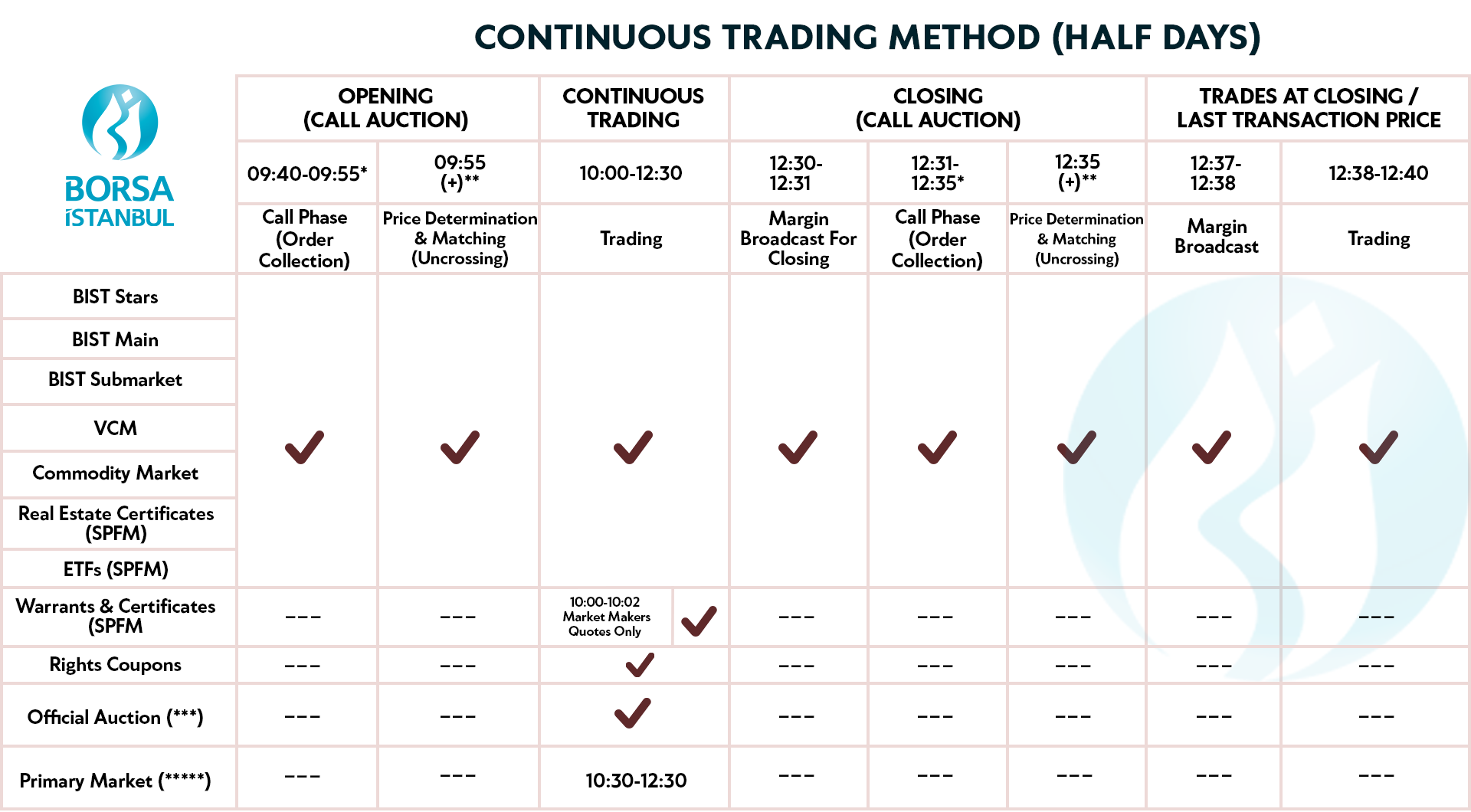 Abbreviations
ETFs : Exchange Traded Funds.
SPFM : Structured Products and Funds Market
EMQI : Equity Market for Qualified Investors
PMTP : Pre-Market Trading Platform
WL : Watchlist
Explanations
ü --- : Indicates that relevant market/instrument is included in related part of session.
--- : Indicates that the related part of session is not applied to the relevant market/instrument.
* : Order collection ends within 30 seconds randomly after the relevant hours shown above.
** : Indicates a time that may differ according to the completion of transactions.
*** : Indicates the hours for official auction transaction for instruments with codes ending with ME, MR, MF, MV, MF1, MF2, MG, MC, MS, MS1.
**** : Primary Market transactions take place within 10:30-13:00.